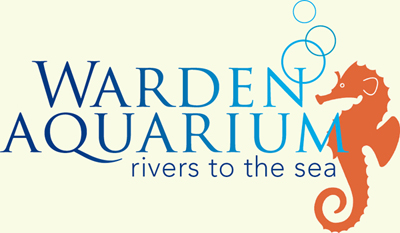 This Saturday we decided to head over to one of our favorite places in Tucson, The Sonoran Desert Museum. They have a new exhibit, the
Warden Aquarium
that just open at the end of January. We have been waiting for a free weekend to head over and I was very impressed.
There are 14 tanks displaying a variety of fresh- and salt-water sea life. Some of the Museum's numerous conservation projects impacting many aquatic species are highlighted in the galleries.
As you walk in to the new building, you can look up and check out some beautiful jellyfish. The kids really enjoyed these, and asked if we can make some for their room.
Then we read and identified the fish local to Arizona. Some I was surprised to find on the list.
There were many colorful fish, seahorses, eels, and fresh water fish to enjoy.
A new find for us were the garden eels. These stunning little eels have a hard flat tip, at the end of their tail that acts like a shovel, to attach themselves to the sea floor.
One thing I love about the desert Museum is their constant effort to conserve the environment. While taking in the many wonderful exhibits and species, we also read about ways we can save the Ocean and its beautiful creatures here on land. The trash we use daily does affect the Ocean. Make more conscious efforts to save water, recycling, making eco shopping choices, and dropping the plastics can all be simple steps in saving these species before they are gone for good.
I loved this little guy, can you find him?
What are ways you are taking steps to save the Ocean and enjoy its beauty?
Check out ways you can Conserve.
Disclaimer: I am not paid for my announcements, news, or post. These are my opinions and thoughts. I enjoying bring my readers wonderful Companies, Events, Health News, and Green Living.