One of the biggest problems with eating healthy is the menu. So often we get home from activities or work, walk into the kitchen, everyone is hungry and you look at the refrigerator or pantry and think "what am I going to make"? It is very common, but making a menu and having all your recipes in one place can help with that.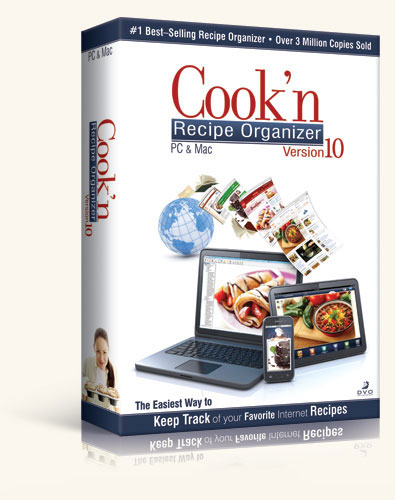 I was very excited to review
Cook'n
because I helped in organize my recipes and menus all in one place. When you like to try many recipes and are constantly changes recipes, it is nice to have everything in one place.
When I make a menu, I do that to keep from eating the same foods over and over again. If we have a type of food more than once a week, I like to combine it with other items to change it up and keep things exciting for the family. Nothing is worse than when a family member say.....Chicken AGAIN!
Benefits of making a menu
takes the guess work out of what to make, creating less stress for you.
helps you to make sure you are using up the food that is in the fridge before it goes bad. I can't tell you how many times I have had to throw food away because I forgot it was in there. It is so wasteful and makes you upset over money thrown away.
keeps you from eating the same meals over and over.
helps you try new recipes that you would have completely forgotten about.
saves you money when you make a list of items to pick up for specific meals so you have no impulse buys and waste money and food.
Many more AWESOME features you can see on the website.
Features that I loved in Cook'n software
already comes with recipes and the nutritional values.
ability to add your recipes. In addition there is a notes section in each recipe entry that allowed me to add the website of that recipe, in case I wanted a picture or the article that goes with it. Have you ever kept a website to bookmark a recipe only to have that post or recipe taken down? It has happen to me. Even recently with a pin, I lost the recipe. This keeps you from losing that recipe.
Favorites. I was able to rate the recipes, make notes, and be able to pull up my fav's in on click.
Shopping List. This made shopping day very easy. I made a list of everything I need for that day, week, or month then printed.
I have really enjoyed the simplicity of this software and how it has helped organize me.
I was able to take some of my cookbooks and have all the recipes in one place. Once I added my recipes I was able to gift away the cookbooks leaving more room on my shelves. I got rid of a lot of cookbooks, except for the ones brought over from other countries, those are gifts and keepers.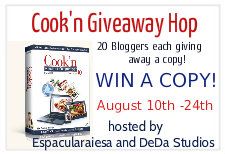 a Rafflecopter giveaway
DISCLAIMER: No purchase is necessary to enter. Void where prohibited by law. The odds of winning are based on the number of entries received. This promotion is no way sponsored, endorsed or administered by, or associated with, Facebook and is Facebook-compliant. Winners will be notified by email from a 'Pitch List ' Blog. Winners will have 72 hours to respond or risk forfeiting their prize. Prize fulfillment is the sole responsibility of the sponsor. This blogs participating may not be held liable for Sponsors who do not fulfill prize shipments.