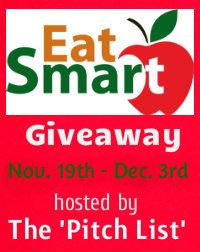 There are a couple reasons to have a kitchen scale!
With the holidays always comes festive foods and celebrations. We have a lot to be thankful for and celebrate, but we have to keep a health body in mind. Most of the time we maintain our bodies in the summer and falls because we have all those cute summer clothes to show off. During the winter months we tend to slow down our activities, wear layered clothes, and eat too many festive foods and drinks. All this can add up to an increase in pounds which is why we have New Year's Resolutions. During the New Year we work so hard to start our bodies back watching what we eat and exercising. A kitchen scale helps us to keep food in moderation.
Another way we use kitchen scales is in our cooking. Sometimes we have to convert measurements from older cookbooks or books from other countries. This is where I tend to use my scale a lot. On my husbands travels her has brought me back cookbooks from Australia, Africa, Alaska, Chile, Brazil, Scotland, and a few more. Not all of the books but many I have to convert from grams to ounces or cups.
Right now I am using my scale often because I am watching what I eat early. Not really dieting, but making sure I keep things in moderation. This is a wonderful reminder because often we forget the amount of calories certain foods have. Honestly, by New Years I want to already be the size and fit person on 1/1/2013 and not work so hard after.
Eat Smart Kitchen Scale can help you with that. The scale is super easy to use with just two buttons and easy instructions. Scale comes with a Calorie Factor and Instruction manual and 4 triple A batteries. I was able to power up and get right to using my scale.
Features
Measures in Ounces, Pounds, Grams, and Kilograms
Has a two year warranty
Includes Free Calorie Counting Guide
Easy to read Backlit Display
Stainless Steel Platform that is Durable and Easy to Clean
Tare Feature and Auto Turnoff
Batteries Included
Max weight is 15 pounds
Now I know many of you might be thinking a great scale like this will be awesome to have in the Kitchen, right? Well you can pick on up here.
You can order from Amazon at $39.95
Now if you are excited to win one for yourself or that special person for the Holidays than your in luck! There will be Two Winners. There will be Two Prizes a Kitchen Scale or a Bathroom Scale!! Awesome right? Just enter the easy rafflecopter below and Good Luck!
a Rafflecopter giveaway