We have been on our Family Spring Break Vacation over the last week and a half, and I am sorry I was not posting while we were away. So much has been happening in Nutrition, GMO, and Green News and I will be bringing it all up to speed soon, but it won't be today.
Today is Holy Thursday and I have a Seder Meal to prepare. If you are interested check out last year's meal and modified description. This year the kids are older and everyone wants a part in the supper. I will be adding pictures and a more detail order to the meal latter.
I wanted to wish you a wonderful Holy Thursday!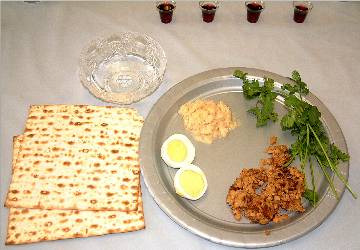 What customs, recipes, and activities do you do for Passover?